Glass options
Q-Air offers an extensive choice of decorative and design glass options. A variety of float, laminated, toughened, coloured and/or enamelled glass options are available in addition to screen and digital printed glass.
Q-Air unit selection:
Transparent
Translucent
Opaque
Combination unit
Combination unit can be composed of transparent, translucent and opaque options or integrates window.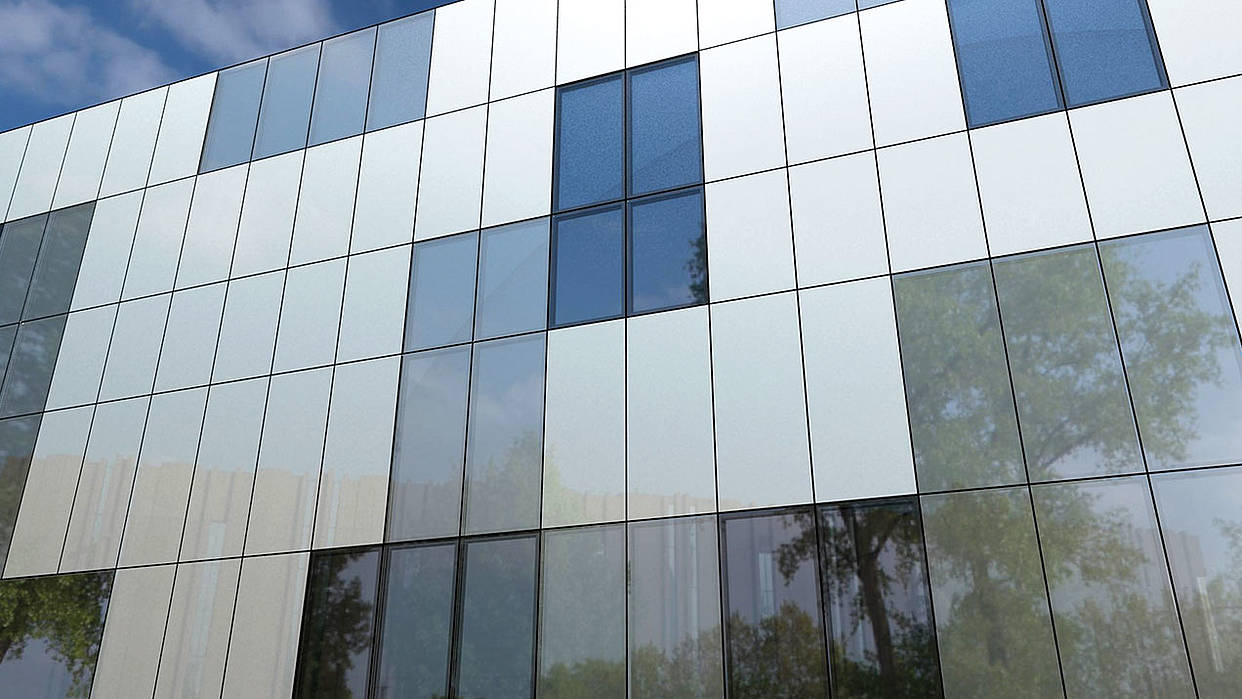 High aesthetics and multiple design possibilities allow Q-Air to meet the widest architectural ideas as it uniforms large, fully structural glazed surfaces without requiring any external sun shading devices.
Q-Air, available as a structural external and internal face without any visible frames, emphasizes an attractive flat architectural solution.
ARCHITECTURAL PRESERVATION
Where the architectural layout and appearance of the original building needs to be preserved Q-Air unitised and ready-made façade system is the perfect match.
Refurbishments, either of all-glass buildings or buildings incorporating other materials (e.g. stone, wood), can be made by using the Q-Air façade system.
Watch the Video of the state-of-the-art office building refurbishment in Oslo, Norway.