EFFICIENT, INNOVATIVE AND SUSTAINABLE
Trimo is one of the leading providers of modular space solutions, with over 30 years of experience and almost 100.000 units manufactured and supplied worldwide to-date. Companies like Modspace, Lego, UN, OSCE, Shell, Lukoil, Eni Saipem and many others use Trimo modular space solutions.
Our engineering, production and sales teams provide efficient, innovative and sustainable solutions. Trimo modular space solutions are used extensively by private and public investors as temporary or permanent, easy to set up and efficient accommodations, offices, showrooms, hotels, schools and kindergartens, infrastructure buildings, etc.
Trimo modular units are made of natural materials and are almost 100% recyclable. They deliver great environmental benefits (thermal insulation, sound reduction) to present an adaptable, versatile, and sustainable modular solution.
Trimo modular units can be shipped assembled or to keep transport cost to a minimum, supplied flat-packed for on-site installation with just the minimum of tools. Units can also be easily disassembled after use and transferred to a new location.

For more information about Trimo modular space solutions visit www.trimo-mss.com


Commercial
The business environment must be flexible and innovative whilst also efficient and sustainable and Trimo's modular units offer the perfect blend of these qualities making them ideal for use as offices, showrooms, retail stores, exhibition showrooms or for any other commercial application. From basic, comfortable solutions to high-end versatile modular units, incorporating high-end materials Trimo's modular units allow you to build a business specifically to your unique needs.
Hospitality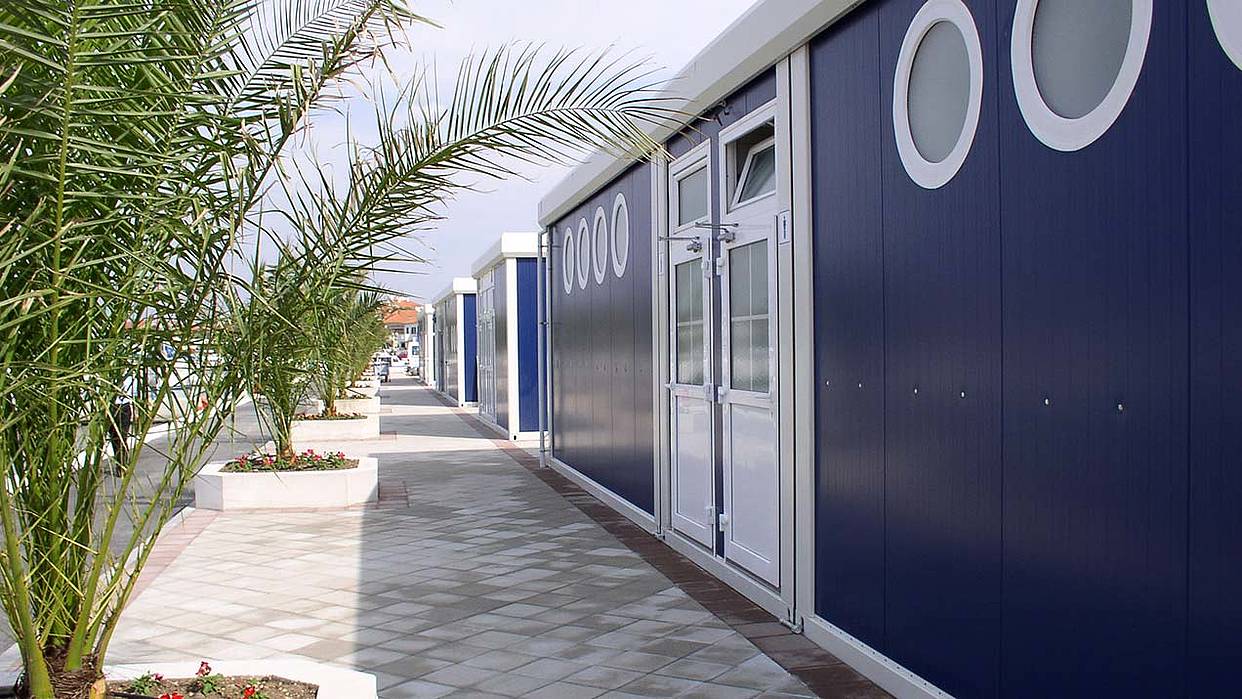 Easy to set up, Trimo's modular units offer innovative solutions for all hotel and leisure requirements as well as specialized buildings for use in marinas and campsites etc. Highly adaptable and customizable, they offer investors and architects almost limitless possibilities to create bespoke solutions in terms of design, space efficiency and wellbeing as well as being a cost effective construction.
Education
Where additional space is required quickly and efficiently, Trimo's modular units are the perfect solution for creating larger classrooms, complete schools, add-on classroom space, kindergartens, playrooms and many other educational applications. The units are flexible in dimensions and materials so that the perfect environment can be created for children.
Living conditions in Trimo's buildings are in compliance with all standards and regulations, and the use of top-quality contemporary materials and advanced manufacturing procedures guarantee a long life-span. With the highest fire ratings and load bearing (earthquake and wind loads) capacities Trimo's modular units are always safe and secure.
Industrial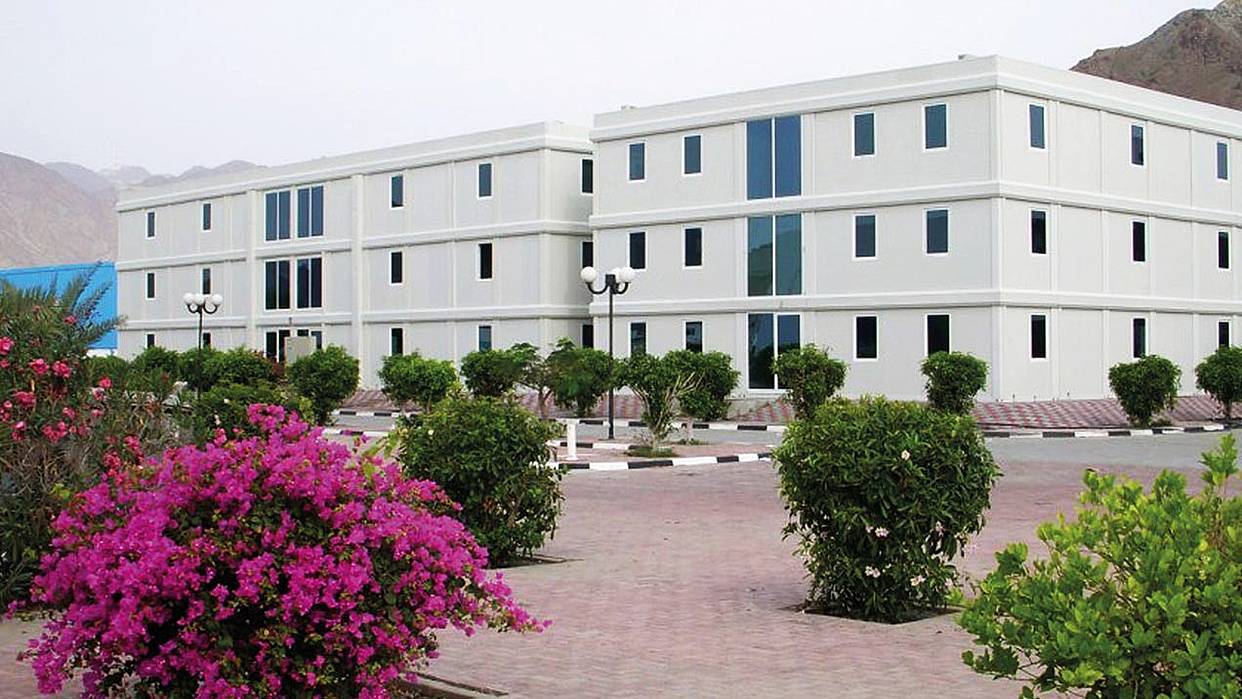 Sometimes industry requires factories or operations to be located in remote locations and this can mean sending the workforce to some of the harshest environments for extended periods. Typically, this may be mining, oil exploration, telecommunications and energy installations, which may need to be located in hot deserts to northern cooler climates and it is here where Trimo's complete camp solutions excel. Safe, comfortable and inviting places to live and work, they offer the ultimate solution. Trimo also offers a wide range of modular units that have been optimised for use as telecom installations, industrial applications and other bespoke applications and its engineers work with the best materials to adapt to any specific customer's requirements.
Government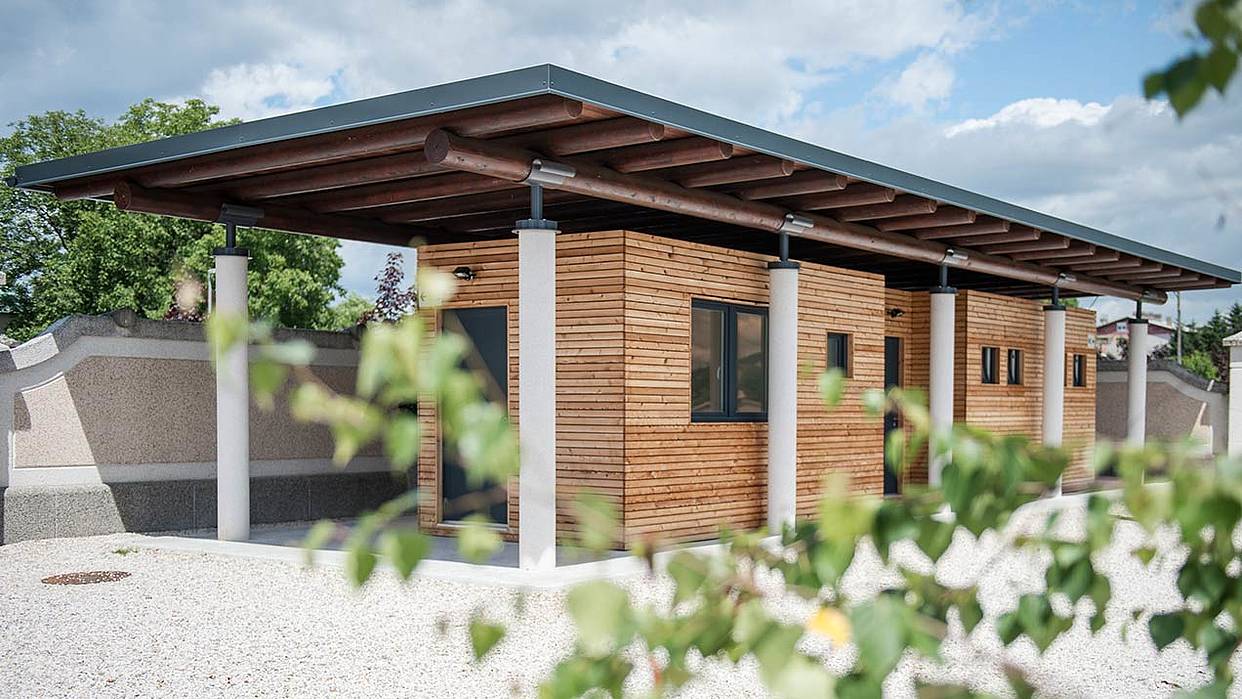 Trimo has built an enviable reputation as one of the leading providers of complete camp solutions to support military and relief operations, non-government organizations and other customers that demand a rugged, re-locatable building for use in remote areas across the globe. Trimo offers specialized, reinforced products that help keep occupants safe in some of the most dangerous locations.
Trimo's modular solutions are also used extensively by public and private investors as permanent, easy to set up and efficient hospitals, senior citizen accommodations, public infrastructure buildings and other social building applications.