3rd Meeting for Q-Air European project was held in Germany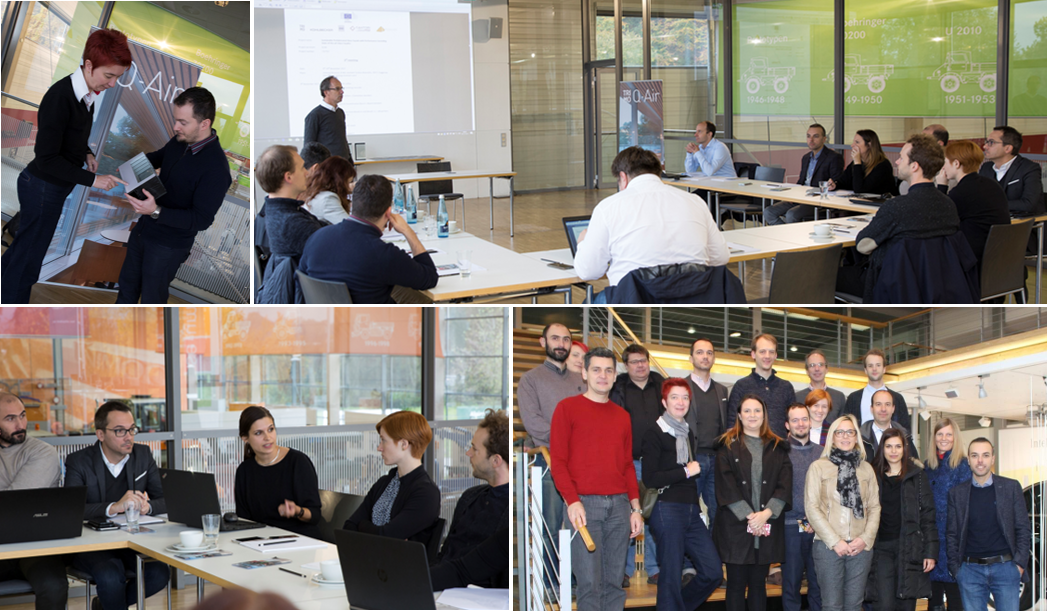 Q-Air project partners
from Slovenia, Sweden, Italy and Germany
(
Trimo
,
ZAG
,
Cantori
,
Skandinaviska Glassystem
,
Kohlbecker
)
presented an overview of the performed work. To highlight some of the realised activities:
Q-Air BIM library
for advanced building information modelling is being created (Revit, Archicad); progress being made in the development of the
Q-Air system
, such as large size elements, refurbishment system, additional cover materials;
Q-Air was presented at the leading architectural, science and innovation events
, such as Advanced Building Skins in Switzerland, architect@work in Germany, WAF 2017. The following activities of the Q-Air project were discussed within workshops to obtain the best outcomes of the project. The Q-Air innovative solution is creating great interest among professional and wider audiences, such as architects, facade consultants, investors and other stakeholders.
What makes Q-Air glass facade the best of its kind?
The researchers and experts combined the benefits of curtain walls and windows, then merged these together with the appropriate materials and the end result is the innovative Q-Air glass facade elements and systems, which show significant higher performance as typical glass curtain walls, reduce construction time and assure huge, glazed surfaces.
More about Q-Air project H2020
More about Q-Air innovative glass facade