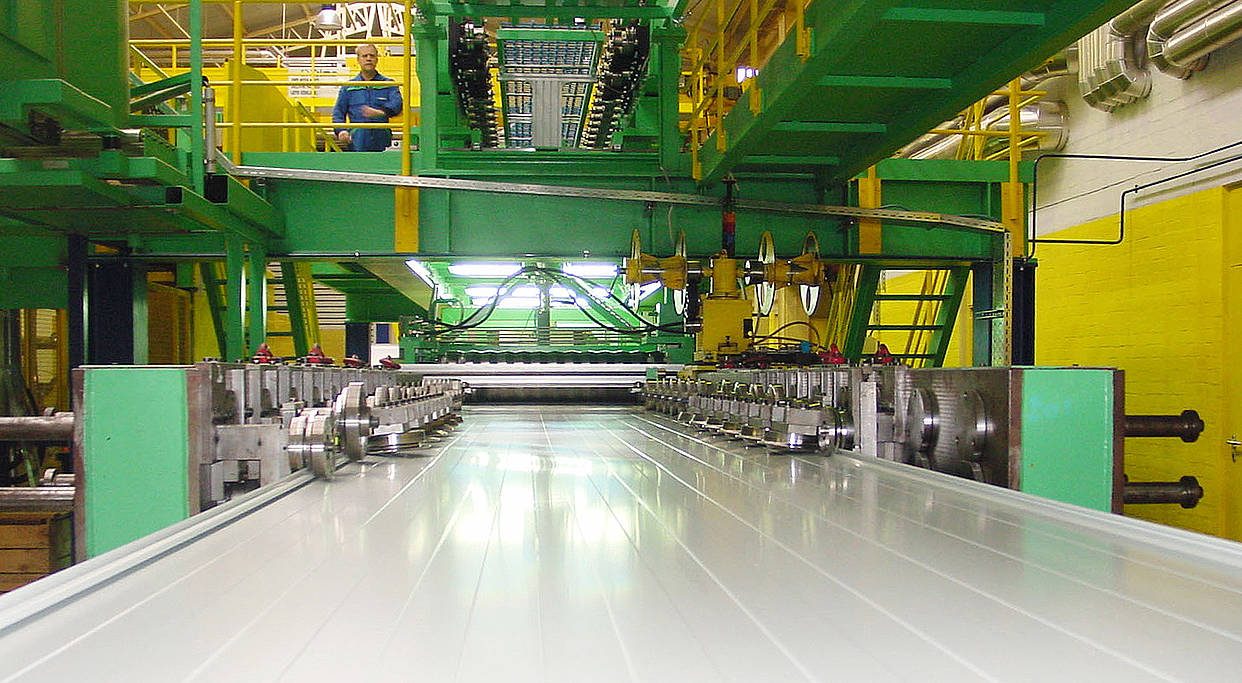 State-of-the-art, automated, robotized and adjustable production technologies ensure exceptional quality, product consistency and exceptional flexibility.
Online quality control enables fast detection of product irregularities and therefore their solution, which ensures all customers receive only the best building envelopes.
The logistics process at Trimo ensures the correct, timely, high-quality and economic storage, handling, shipment and delivery of materials and products and always at the lowest cost and minimum impact on the environment.
With the web application E-Trans, Trimo is automating the logistic process and is globally ensuring its buyers the highest quality of logistic and transportation services, and most importantly – punctual building envelope supplies. E-Trans also enables an electronic insight to transporters who co-operate with Trimo in the different phases of selected shipments.


You can register with the system on:
https://transport.trimo-group.com
To acquire the certificate, and a user-name and password, contact us on: