COST AND TIME SAVING SOLUTION
Prefabricated modular architecture is a higher quality solution as parts are built in a controlled environment, not on an exposed construction site. Secondly, it is an efficient and quickly installed solution that saves time. Thirdly it is a cost-effective solution as 'saving time is the fastest way to save money'.
Trimo's modular wall, facade and roof elements Trimoterm and Qbiss One are facilitated through the latest automated and robotic technology. Elements are fully prefabricated with a special focus on the detail design and BIM process.
By integrating more than 95% of the necessary parts they offer quick, precise installation and up to 40 % time savings when compared to conventional build-up wall systems. With all elements pre-designed and manufactured in a controlled environment, they significantly contribute to the long-term building solution.
Benefits of Trimo Prefabricated Modular Architecture
Economic, quick and safe building process
Highest product and system quality
Longer and safer life expectancy
Optimized usage of materials and components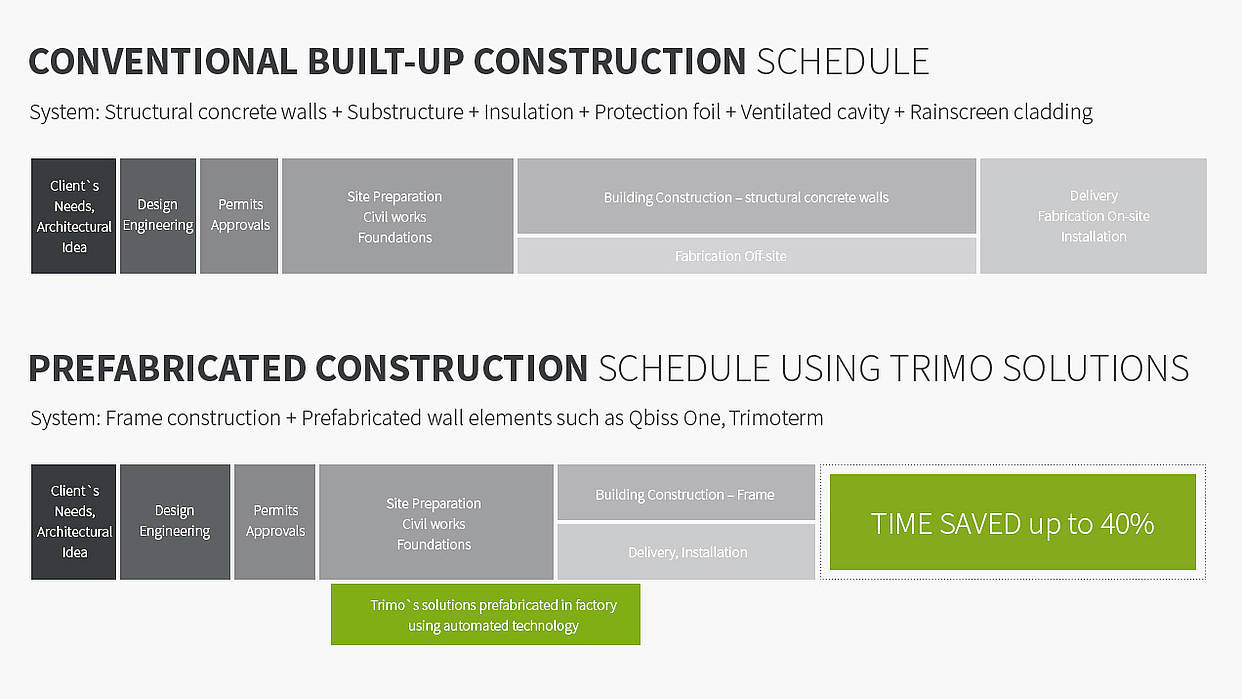 Prefabricated system can save you up to 40% time