Endless design possibilities
Qbiss One is one of the most modern, smoothest and flattest metal facade solutions in its class.
Qbiss One is distinguished by its unique and patented rounded corner element, which eliminates the need to cut, weld, or fold the panel which is so often an area of weakness, failure and eventual discoloration on traditional metal rainscreens.
Qbiss One is available in flat or curved options, for even greater flexibility, and with either recessed or flush joints, or a combination of the two. The Qbiss One element can also be installed in a variety of different orientations including vertical, horizontal, stacked or off-set for a 'brick-like' effect. Combinations of these are also possible to present the widest design possibilities and allow constructions that are truly individual.
UNIQUE FLATNESS, LARGER SIZES
Clean, smooth and modern façade designs are possible with Qbiss One, which excels in its extreme flatness at any element size.
With lengths from 530 mm up to 6,500 mm Qbiss One provides longer facade elements than conventional metal rainscreens, which are typically standard up to 3 metres.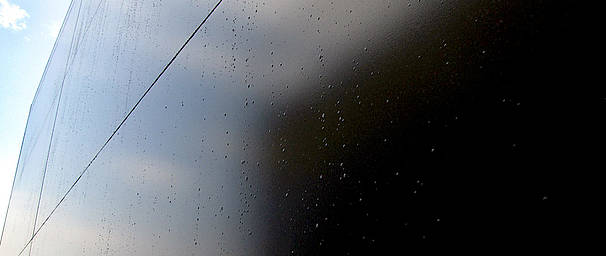 Qbiss One system allows the combination of various permutations of recessed and flush joints.
ArtMe is the most modern, unique, high-tech facade surface treatment that allows literally unlimited shapes, patterns and visual effects to be expressed on the façade surface for dramatic, individual and creative results.
From designs and pictures to inscriptions, logos, brands and bespoke creations, ArtMe makes this possible without the need for adhesives, additional elements or structural devices.
ArtMe uses a highly controlled, 3D-forming technology, which is being used for the first time on completed façade elements with pre-coated steel-sheet surfaces. Recognizing the importance of product performance, the original integrity and characteristics of the wall elements are preserved without compromise.
The technology behind the façade surface re-shaping allows any design of choice to be chosen. Although there is the option to select pre-designed patterns.
Qbiss One guarantees ultimate corrosion protection for up to 30 years. Terms and conditions apply.
Colourcoat Prisma® Elements*
* Colorcoat Prisma and Seren are trademarks of Tata Steel UK Limited
Bespoke solutions and materials**


** Availability and application shall be discussed with Trimo technical department.
Materials and looks
Steel
Stainless steel
Carbon, wooden look
Colour options
One colour for the whole building
Different colours of elements organised in a random pattern or in large colour surfaces
Different colours of shadow line
*Other colours are available upon request.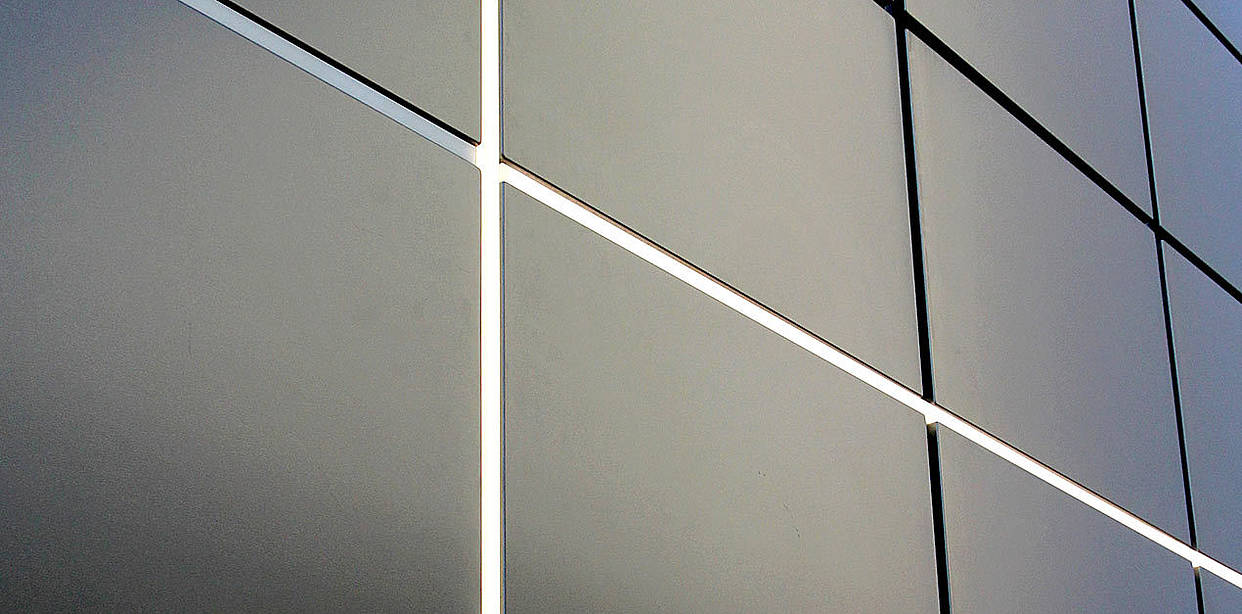 The Qbiss One lighting solution is a prefabricated element with integrated LED lights. Low-energy, efficient and long-lasting the LED lights are available in a wide spectrum of colours and hues for the greatest number of applications.
Modular and integrated Qbiss One lighting solution is compatible with all Qbiss One elements for seamless integration and aesthetics. The LED lights can be installed in both horizontal and vertical joints for creative as well and functional modern facade possibilities.