Extremely airtight and energy saving building
Trimoterm Power T
Trimoterm Power T are roof and facade panels with much higher thermal insulation than traditional products. In fact, Trimoterm Power T can reach a U-value down to 0.16 W/m2K.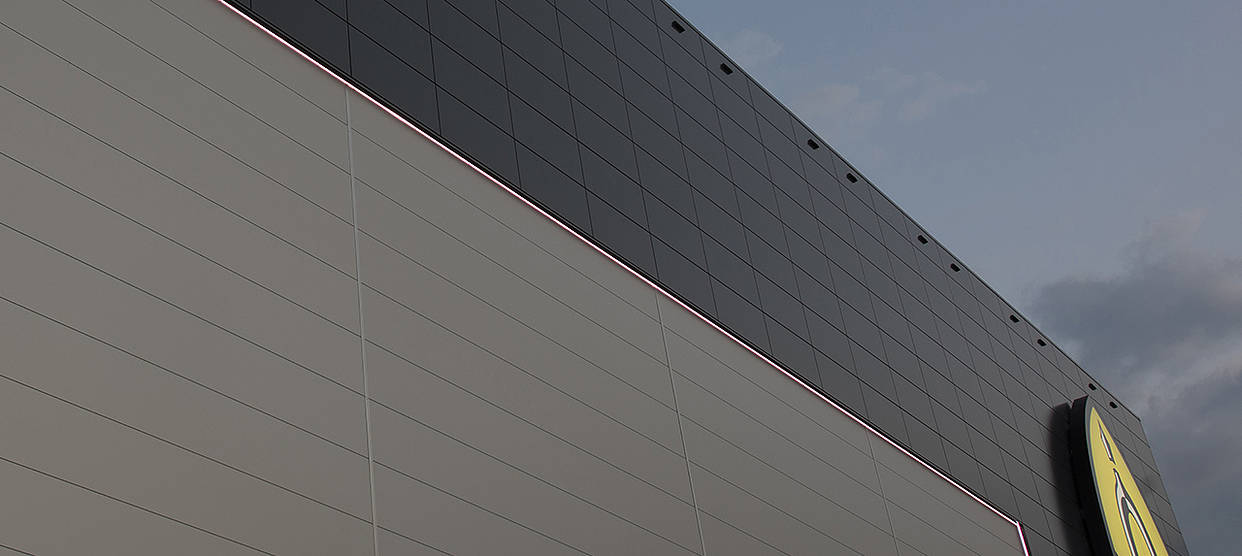 Long spanning facade panels
Trimoterm Power S
Trimoterm Power S are long spanning facade panels, which reduce the need for secondary steel construction.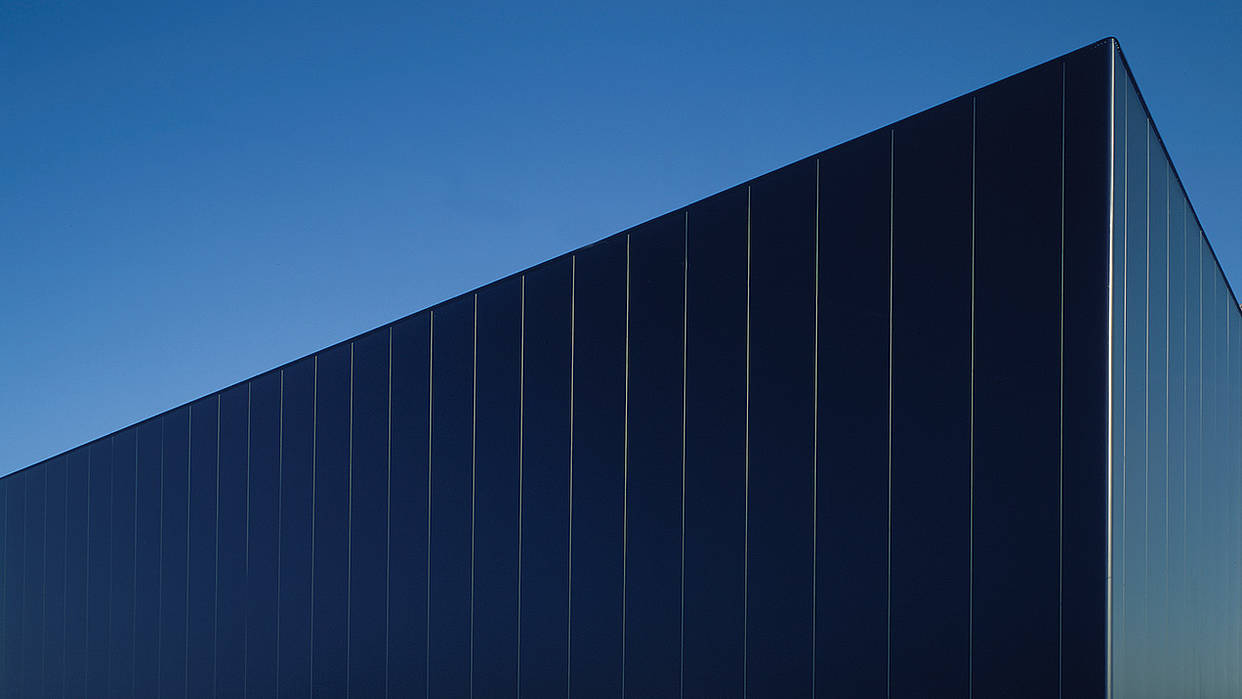 Versatile applications
Trimoterm Perform R
Trimoterm Perform R is a high-quality façade and roof system that can be fitted to almost any building and is suitable for internal and external applications.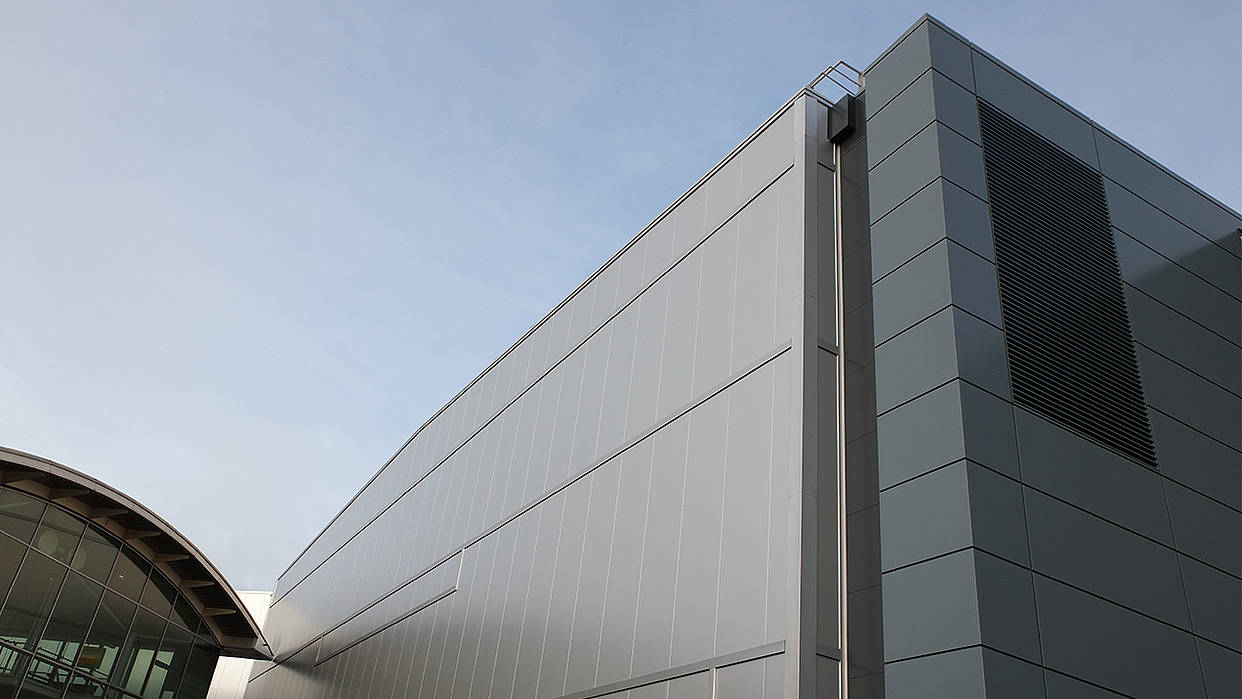 Special project requirements fulfillment
Trimoterm Perform C
Trimoterm Perform C is a versatile, robust and compact façade and roof system where building safety and longevity are paramount. Furthermore, Trimoterm Perform C is made of carefully selected materials to meet the highest national demands of different markets.
Trimoterm Acoustic panels for partition walls serve as exceptional protection against noise hazards as well as contributing to the well-being of everyone in the environment. In addition to the standard characteristics of the Trimoterm FTV panels, the acoustic panels also have excellent sound absorbing characteristics (αw = 0,85).


Purpose and use
Panels are used in external or partition walls after assessing the sound protection requirements of the project and where there is a demand for absorption and insulation of the construction element. It has to be considered that the steam closure is restricted due to perforation and panels are therefore used for structurally and physically less demanding conditions. Due to their specifics the acoustic characteristics of the panels in relation to thickness change very little.
PARTITION WALLS AND CEILINGS
Trimoterm panels are suitable for the construction of classic and fire rated partition walls, as well as partition walls for clean rooms. They are also used in the construction of ceilings, fire resistant ceilings and ceilings for clean rooms.
Classic partition walls
Trimoterm panels are well-fitting and versatile in their use and are excellent for installing in any space as partition walls.
Fire rated partition walls
Trimoterm fireproof panels have excellent fire-resistance characteristics. The fire rated partition wall system consists of the installation of a partition wall onto a concrete construction, installation of fireproof doors, fire-resistant hatches measuring no more than 200 x 200 mm and installation breaches.
Clean room partition walls
Trimo's solution for clean- and washrooms ensures high-quality materials, well thought-out details, as well as quick and simple installation.
Ceilings
Trimoterm panels of standard modular width of 1,000 mm or 1,200 mm represent the basis of the ceiling system. They are fixed to the supports using a special system, which is placed at specific distances. The prefabricated construction system, with fireproof panels, ensures Trimoterm has strong fire safety, excellent heat and noise insulation characteristics.

Types of ceilings:
ceilings without special requirements
fireproof ceilings
ceilings for clean rooms